Here's something creepy for this week. At our house we've finished reading The Hobbit by J.R.R. Tolkien and watched the movie The Hobbit: An Unexpected Journey, so Orcs have been on my mind recently. They were bad enough in the LOTR movies…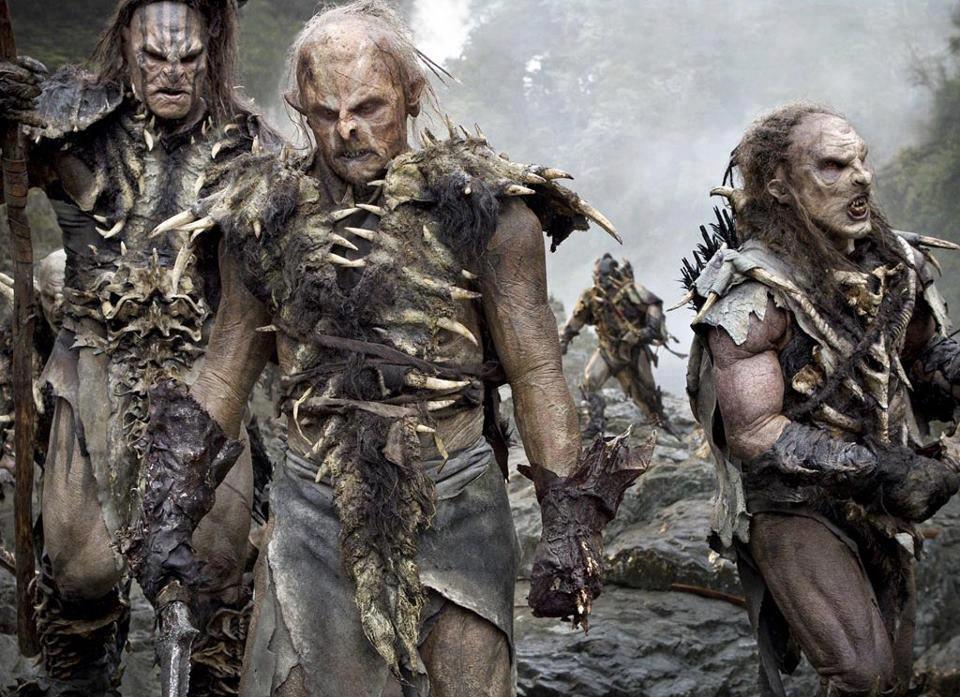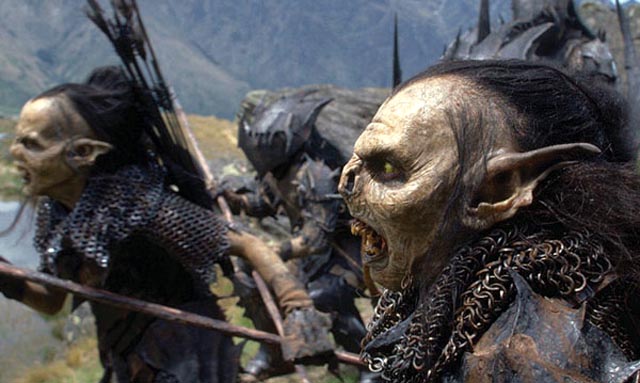 … but for The Hobbit Peter Jackson and company went to great lengths to increase the creepy factor by inventing a character who doesn't appear in the books at all: the Pale Orc, Azog the Defiler: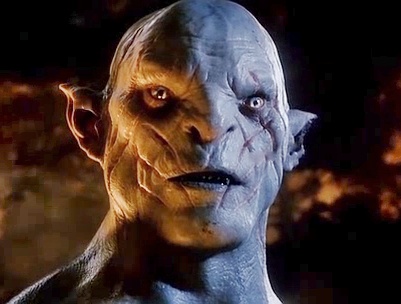 From a writerly perspective, it appears that they wanted to give Thorin a dedicated enemy – the nameless hordes of orcs not being quite personal enough. There is nothing moviemakers like more than arch-villain facing off against hero.
And from a design perspective, I find it interesting that, after all the Orcs with skin conditions (ie. rotting off their skulls), they went with a rather smooth and shiny look for Azog. For me it's the eyes, though, that really make him creepy.
Oorg!