After London we all traipsed into Toronto. I visited a couple of libraries and chatted with students… a very lively group at the Danforth/Coxwell branch had a ton of great questions for me, grilling me mercilessly about how I wrote my book, and about the cartoon shows I've worked on.
Then it was time for the Main Event – the big big big Festival of Trees at Harbourfront.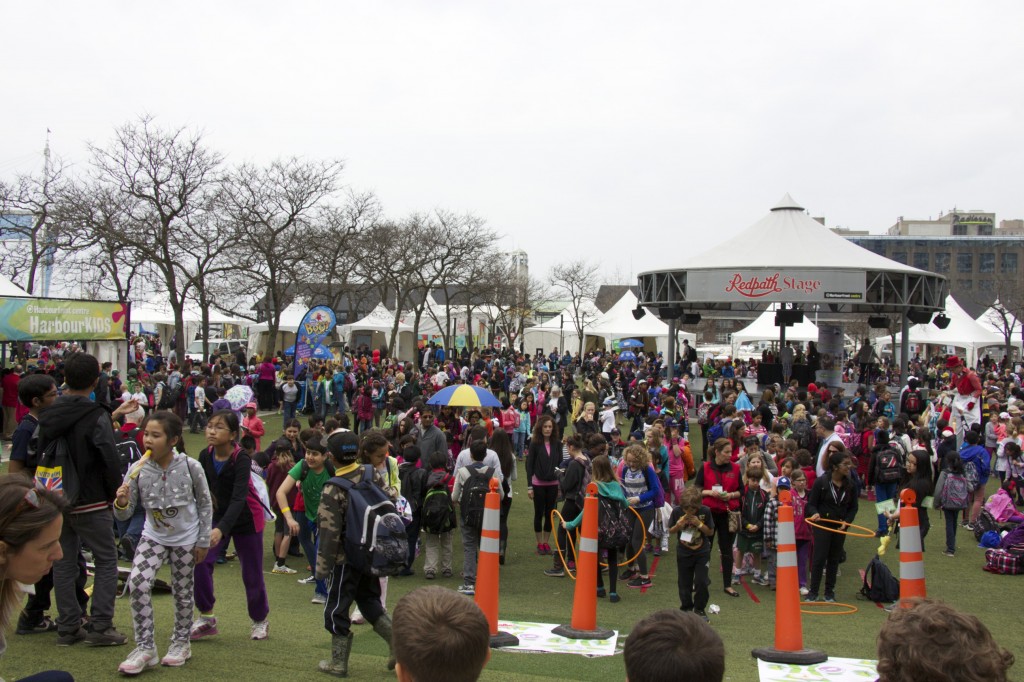 A total zoo. In a good way. And here was the most astonishing thing of all…
A fantastic day. What else could make an author feel more loved than all these eager faces? Unless it's finally getting up on stage for the presentation of the Silver Birch Fiction Award and seeing…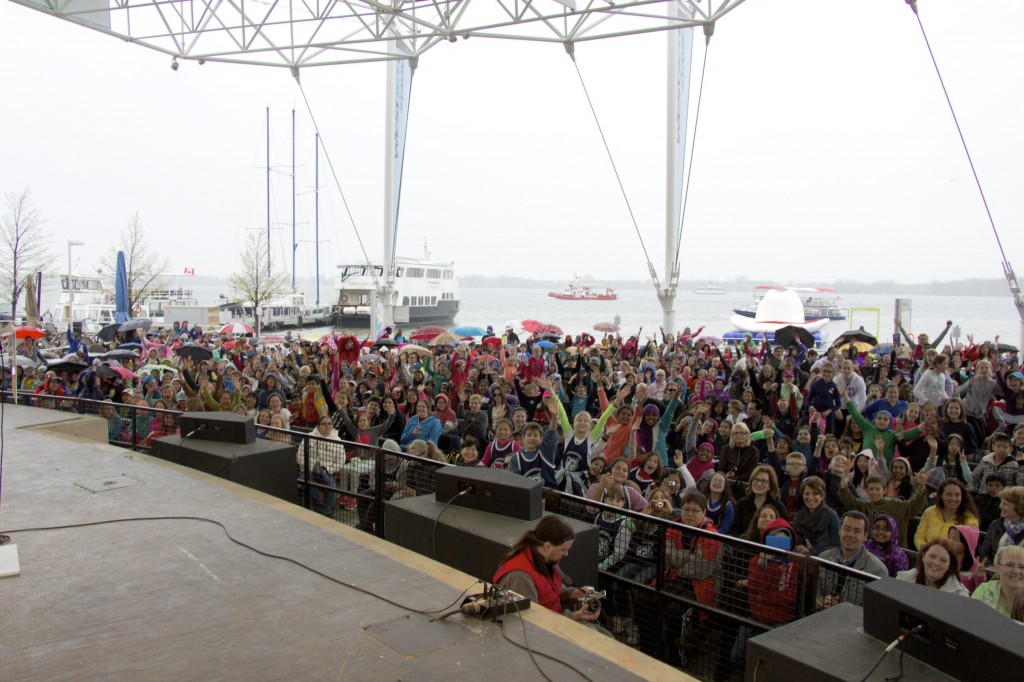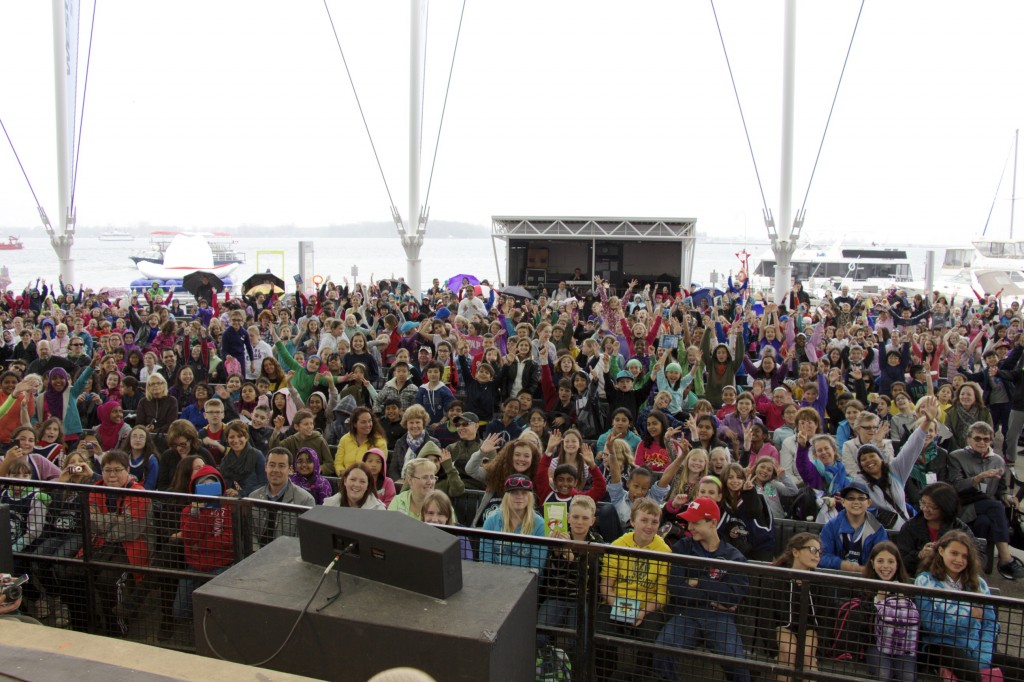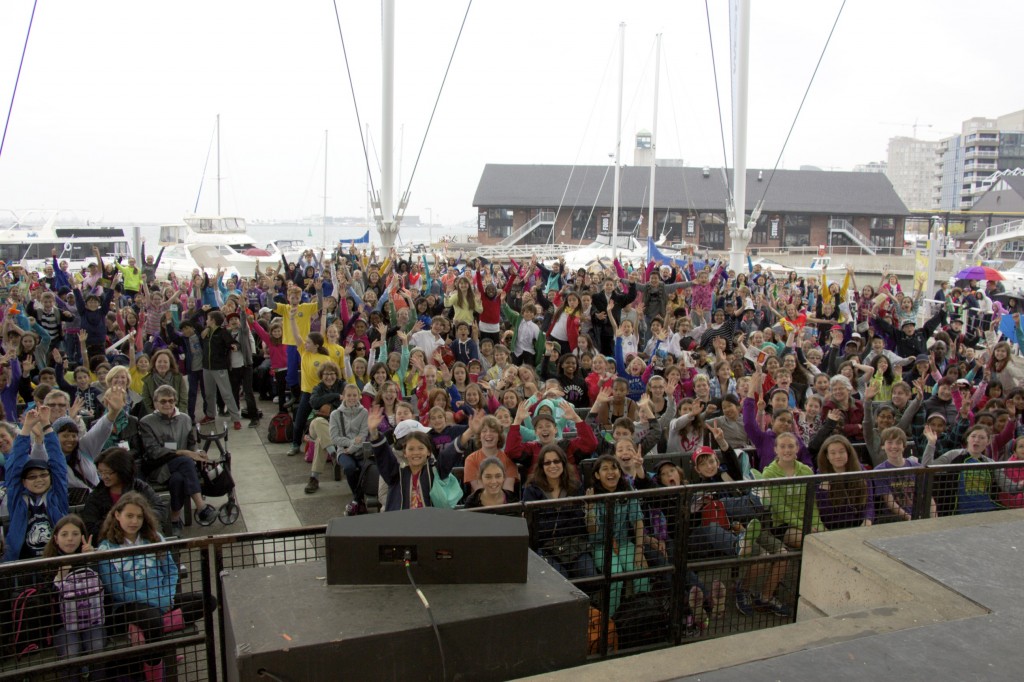 Ye gods! Where did they all come from? And hollering like we were rock stars! An encouraging sight, yes, but even more so when you think that all of these kids can get that darn excited about BOOKS and READING! It's enough to give one hope for the future…
And the winner is…..
After this I did one more workshop for some energetic young writers and it was all over! A great, great event all round, congrats and thanks to all the people who made it happen – and all the teachers and kids of course! Rumours were swirling around that there were 5,000 kids there that day! Yowza!