Anyone out there who is sitting down to write today but can't think of anything to write about, here's a juicy tidbit for ya: giant fluorescent pink slugs on an Australian mountaintop. I kid  you not!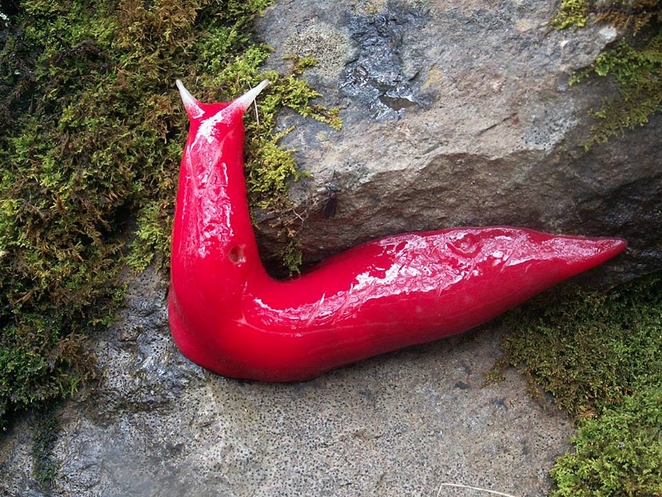 And in case that isn't enough inspiration for you, that particular mountain also boasts cannibal snails! I mean, come on! Cannibal snails!! 
Possible writing prompts, if you still need a push:
1. Describe the kind of location where you would fully expect giant fluorescent pink slugs to live.
2. What would the most logical 3rd neighbour to the slugs and snails be? Hmm?
3. What happens when pink slug meets cannibal snail?
If you come up with anything you'd like to share, please put it in the comments!