Hi everyone!
One of the topics in my recent school talks was Animation, which I absolutely love, in all its forms. I just thought I should provide a few links here for anyone who wants to learn more about 'toons. (I'll group posts on animation under the category… 'Animation', natch.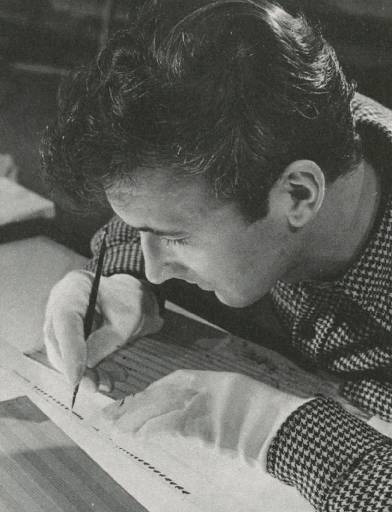 For starters, in my talk I mentioned the great, great Canadian animator Norman McLaren, who did some really amazing work at the NFB – the National Film Board of Canada – from the 1940s right up into the 1980s.
If you'd like to see some really alternative forms of animation, browse around the NFB website for McLaren's films. One of the methods he used was to draw or scratch images right on the celluloid film, thus skipping the camera altogether. See: Begone Dull Care, which as a bonus has a gorgeous Oscar Peterson jazz soundtrack.
He also made stop-motion or pixillation films, his most famous of these being Neighbours, the film which won McLaren an Oscar in 1952. I remember seeing this film when I was a kid and being utterly astonished, not just at how cool it looked but also at how shocking it was. (There is violence – probably not suitable for the very young.)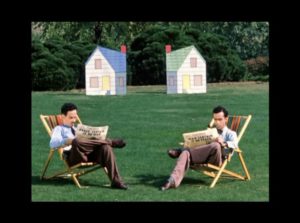 I'll just bet Norman McLaren's films will make you want to dive in and start making animations yourself.
P.S. Once you are at the NFB site, keep looking around! Besides McLaren's work, there are masses of great animated shorts to watch, from the truly experimental to more mainstream kids' stuff and comic masterpieces. I'll give you a list of some of my favourites in a future post… soon, I promise!