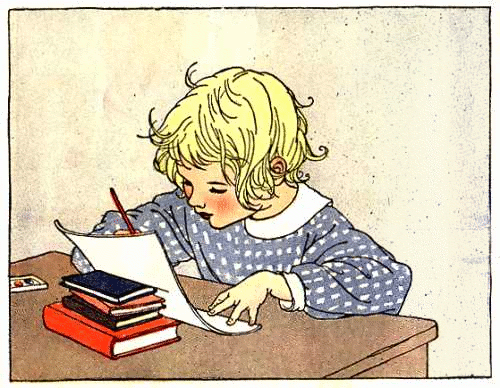 Well, I come down firmly in the 'necessary' camp, as does the writer of this article: "Does it matter if students can't write?"
I think writing skills are absolutely vital, which is why I decided to put together my Writing Camp for Kids. Vital, and not just for aspiring fiction writers either. The ability to write smoothly, persuasively and well will get a young person shortlisted for an awful lot of different jobs out there, especially if it's as rare a skill as many are suggesting. If I needed to hire somebody and received one perfect cover letter and twenty half-arsed ones, I know who I'd be picking.
This article also touches on the fact that writing skills are substantially aided by voracious reading, which is a major premise of my school talks. I am of the firm belief that reading is the easy shortcut to learning grammar and spelling.
In my camp I plan to cover narrative structure but also the nuts and bolts of writing – punctuation, constructing a paragraph, presenting an argument, etc. But in an entertaining and fun way, of course. (!?) Right now I'm finding movie clips to illustrate many points, going to the old classics – Hitchcock, Hawks, Wilder, Casablanca, The Wizard of Oz…
Less than a week until my first session starts!