The day after the Harbourfront hoopla (or was it more of a hootenanny?), I hopped on the GO train to meet more students in Ajax… Another fun day with wonderful authors and fabulous readers.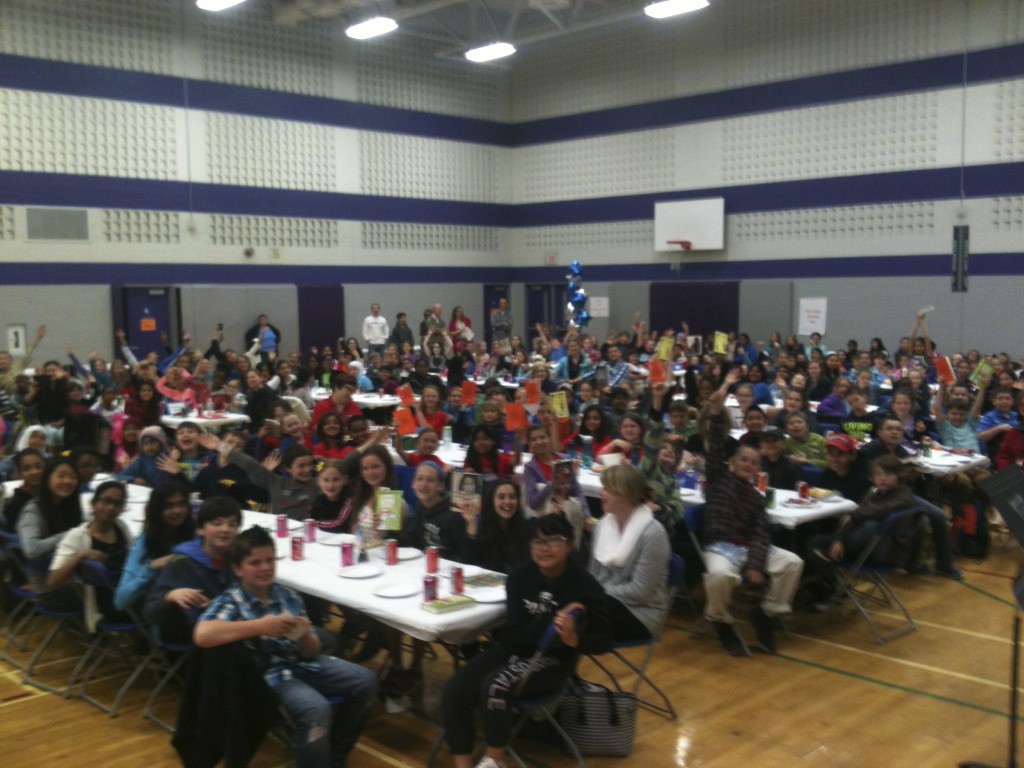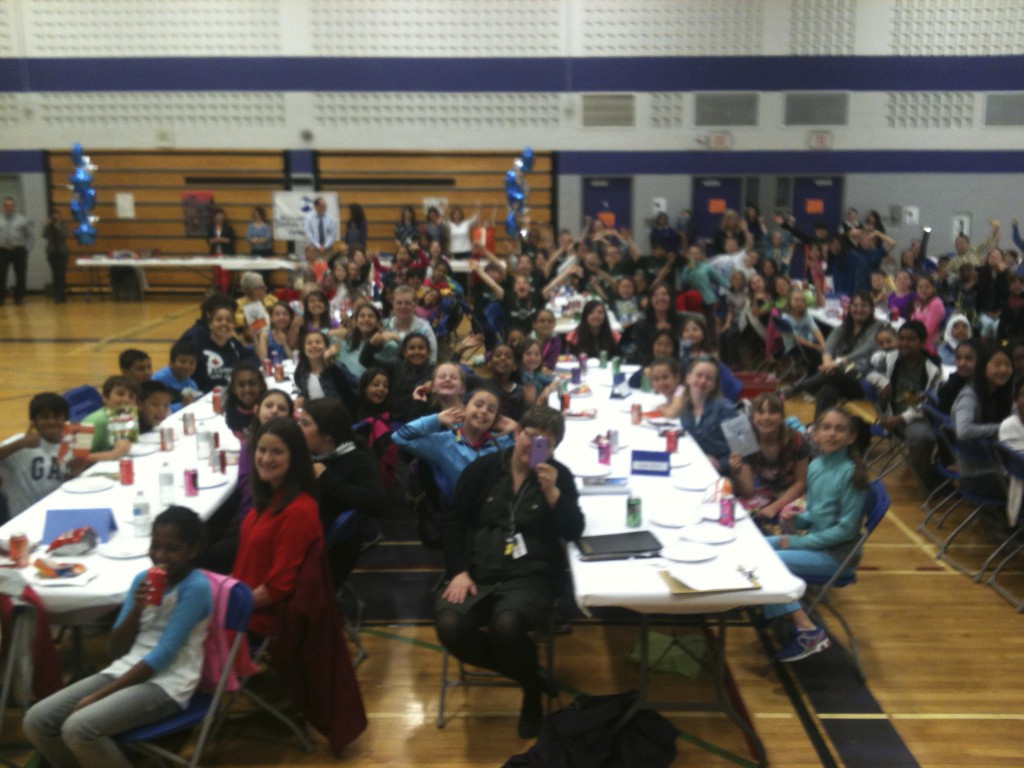 There is nothing – repeat, nothing – better than receiving a gigantic homemade class card.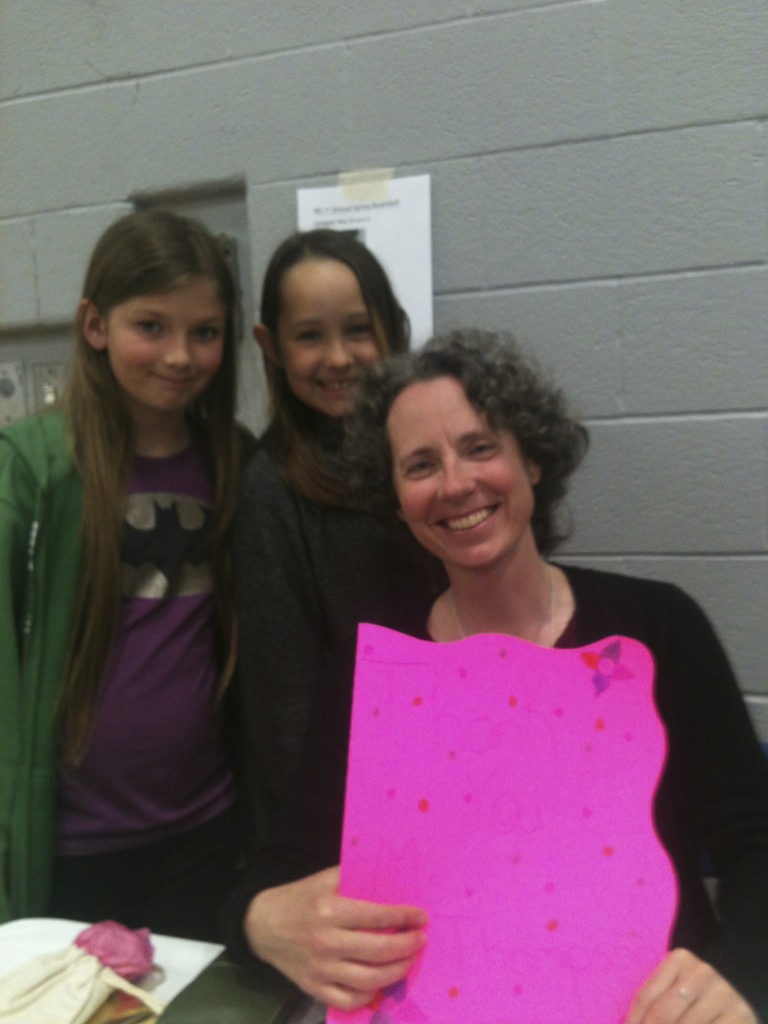 Now it's back to a quieter, less exciting life back home … but the best part is that now, during times of frustration, discouragement, writer's block, what-have-you, I will be heartened by the thought of all you readers out there. Because now I know you're out there! I've got photographic evidence!