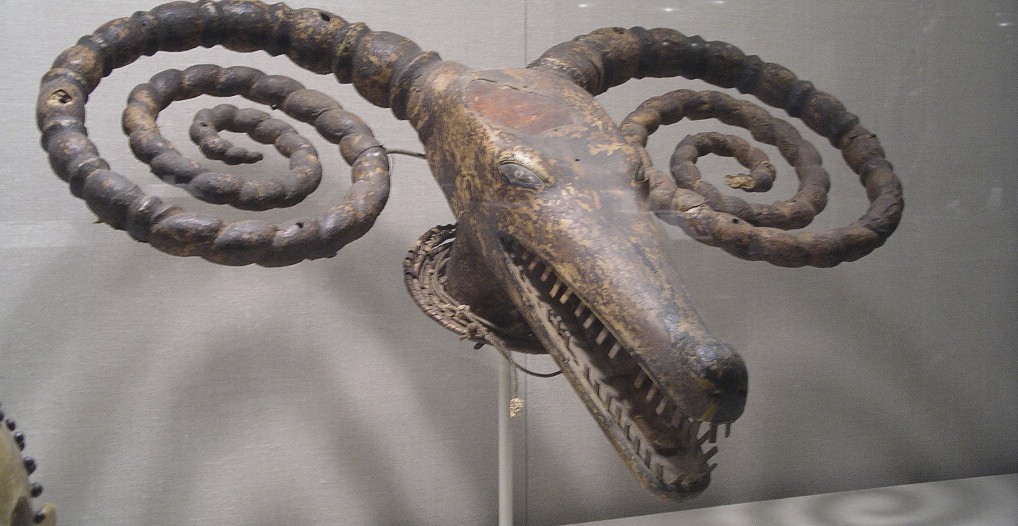 This first photo is an old one I took at the Metropolitan Museum of Art in New York years ago and unfortunately I don't have any more info about this creepy devil dog, or devil horned sheep maybe? Actually, I think a devil sheep would be far scarier than your boring everyday demon hound.
There's really something unsettling about someone covering their face with a mask, concealing their identity and pretending to be someone or something else. It's just too bad that masks have gone out of vogue at Hallowe'en, for the younger kids anyway, because of fears that their vision will be hampered when crossing the street. Say what you will, face paint doesn't allow you to disappear into your character quite as effectively as a mask does.
The following photos were taken in the First Nations exhibit at the Royal British Columbia Museum in Victoria.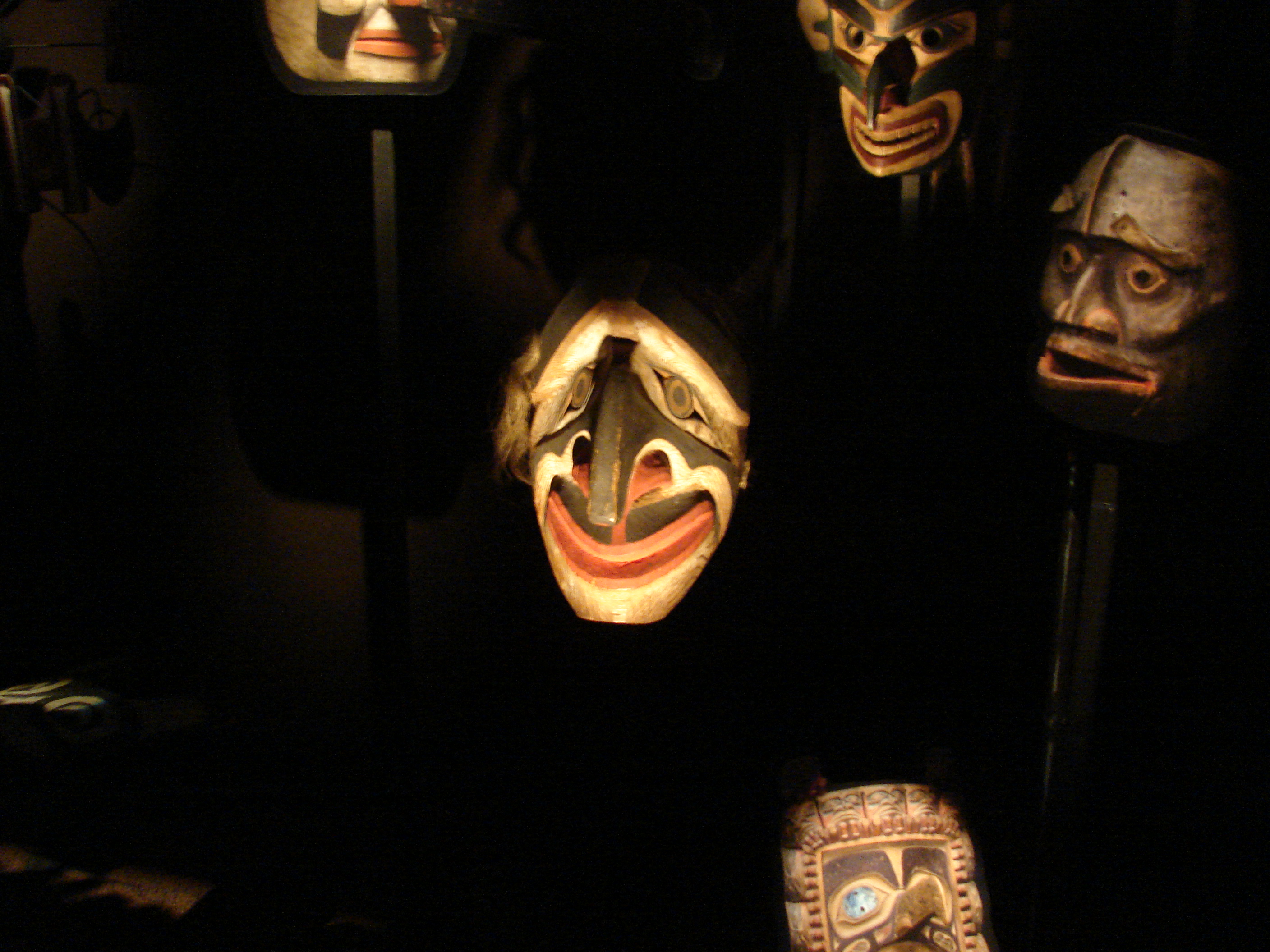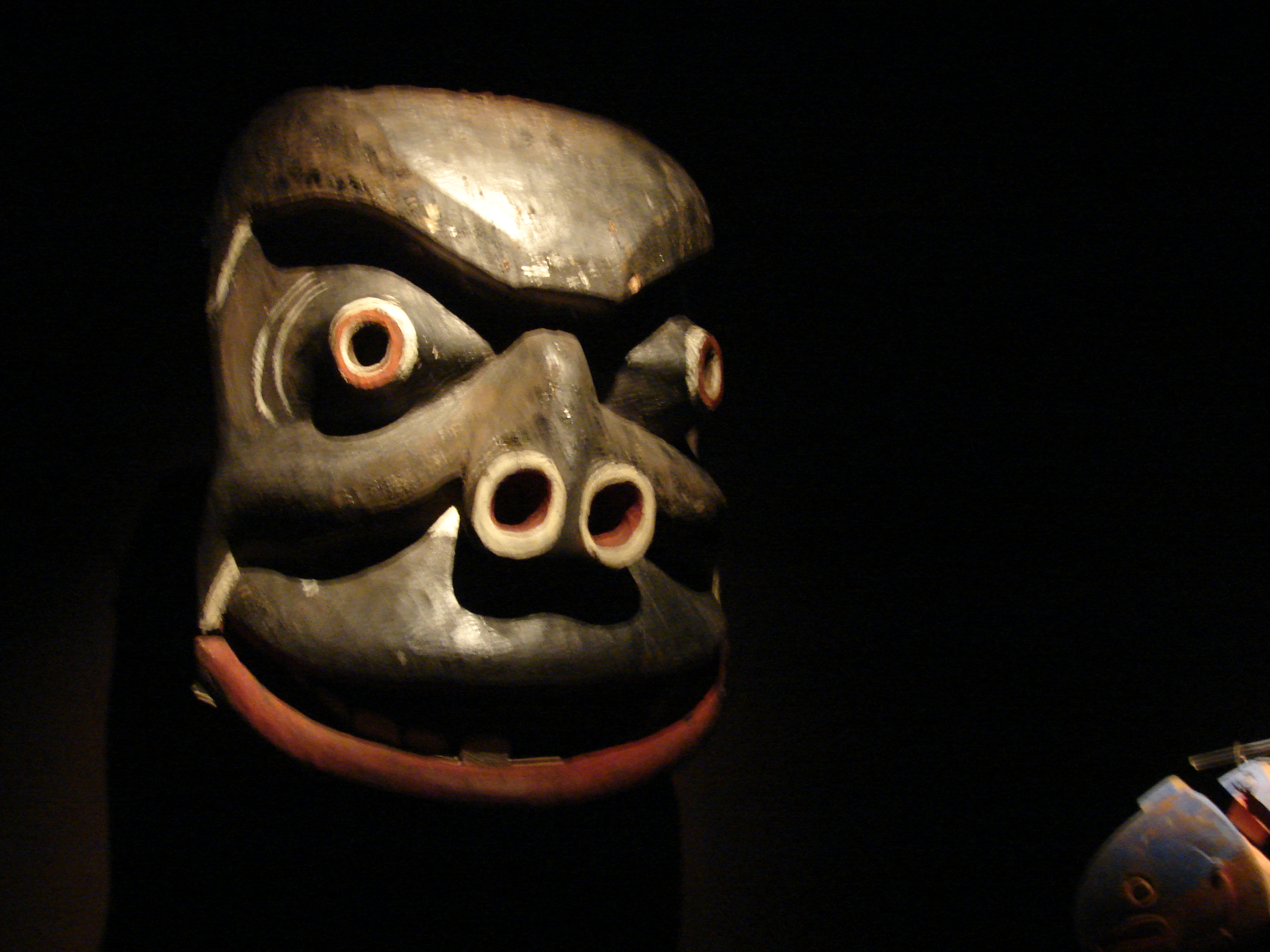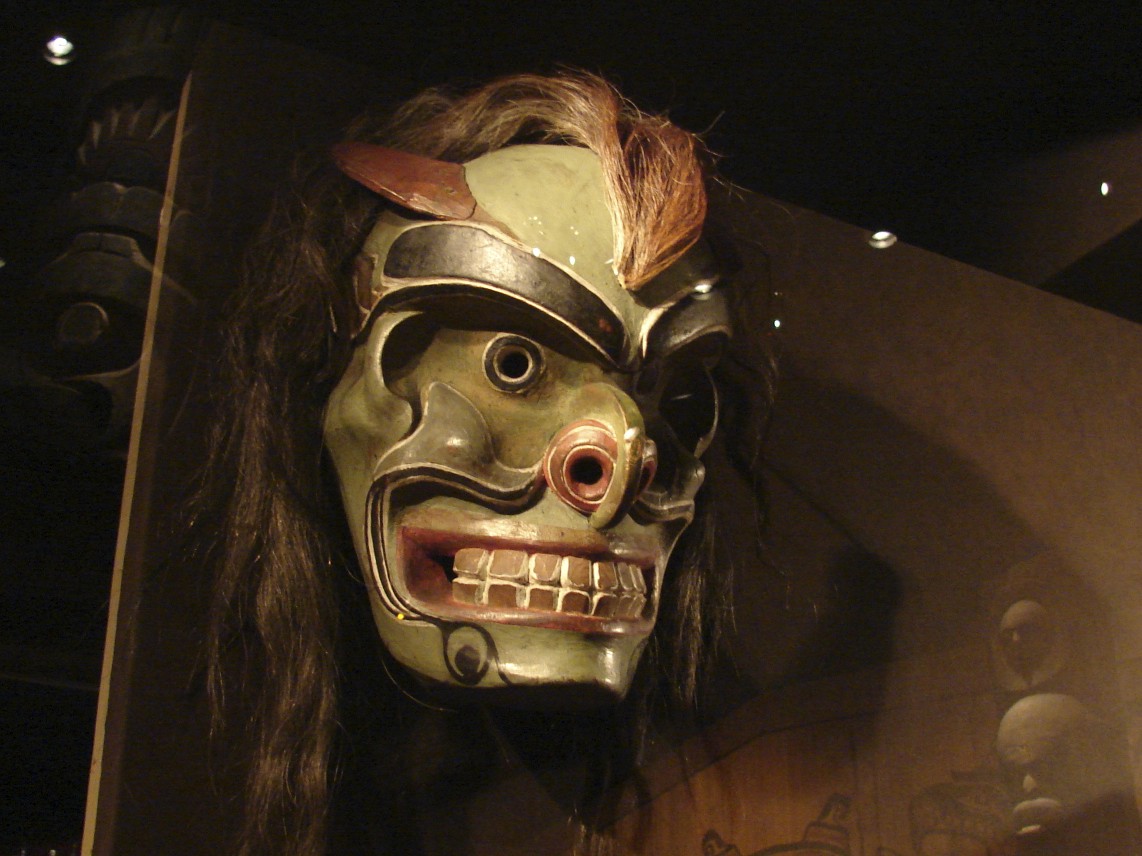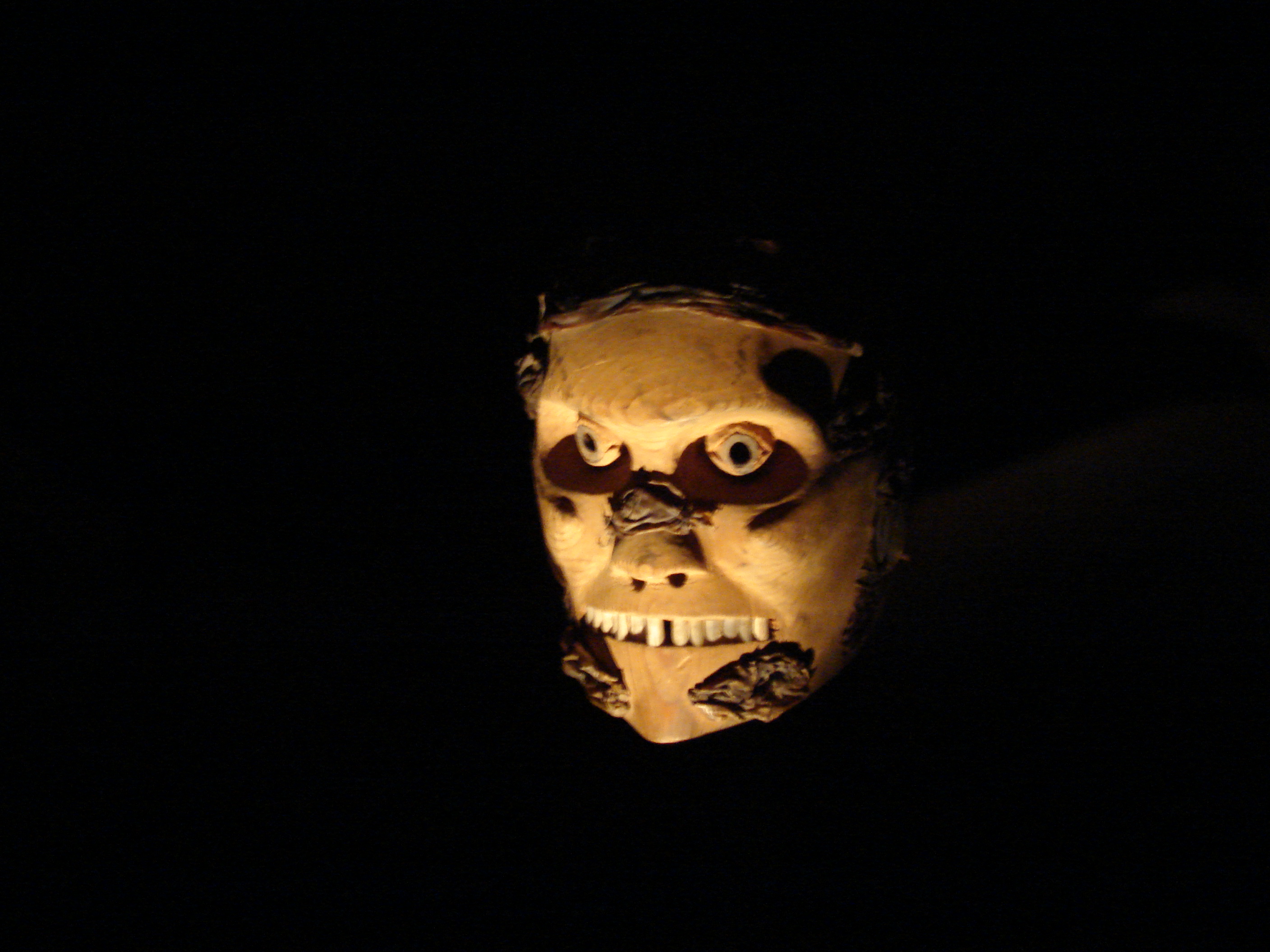 Saving the best for last, this one is called "Man Burned by Fire". Yikes!
How about you? Are you creeped out by people wearing masks?