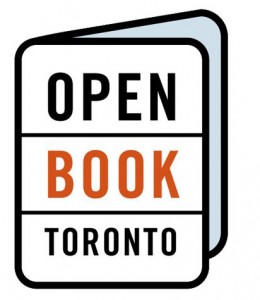 Okay, so reviews of my book make me anxious. Really anxious. Wincing, cringing, whinging anxious. I mean who likes being criticized for something you worked really hard on?! I prefer my days to be serene and content, so I don't go out of my way to hunt down reviews, but if someone sends me a link to one I summon all my courage and take a look. (I also figure that if someone sends it to me, it won't be terrible.)
So I was glad to read the lovely Open Book Toronto review of Eldritch this morning. The only complaint the reviewer had was with how sudden the reveal at the end is, a criticism I've heard from others. It's a valid point, but I don't regret ending that way, really. I just didn't want the book to trail on and go out with a whimper, so I saved a bit of a bang for the last page.
What I especially loved in this review was the fact that the reviewer, YA author Kim Firmston, and her daughter both liked the book and found it kept them guessing. I think it's fantastic whenever parents and kids can share enthusiasm for a book, and discuss it together.
"…this was an awesome read — when I was finally able to read it. My twelve-year-old daughter snatched the book away after reading the first chapter over my shoulder. I didn't see it again for a while.
So if you have a fantasy lover, put a little Eldritch Manor in their stocking this Christmas, and when they are done reading have a crack at it yourself."
(Kim Firmston, Open Book Toronto, Nov 13/2013)
(Phew!)