I'm not just talking about any old teeth, but teeth bared.
As a sign of anger or threat, it's one of the most obvious cues that animals can give us about their current disposition. Compare…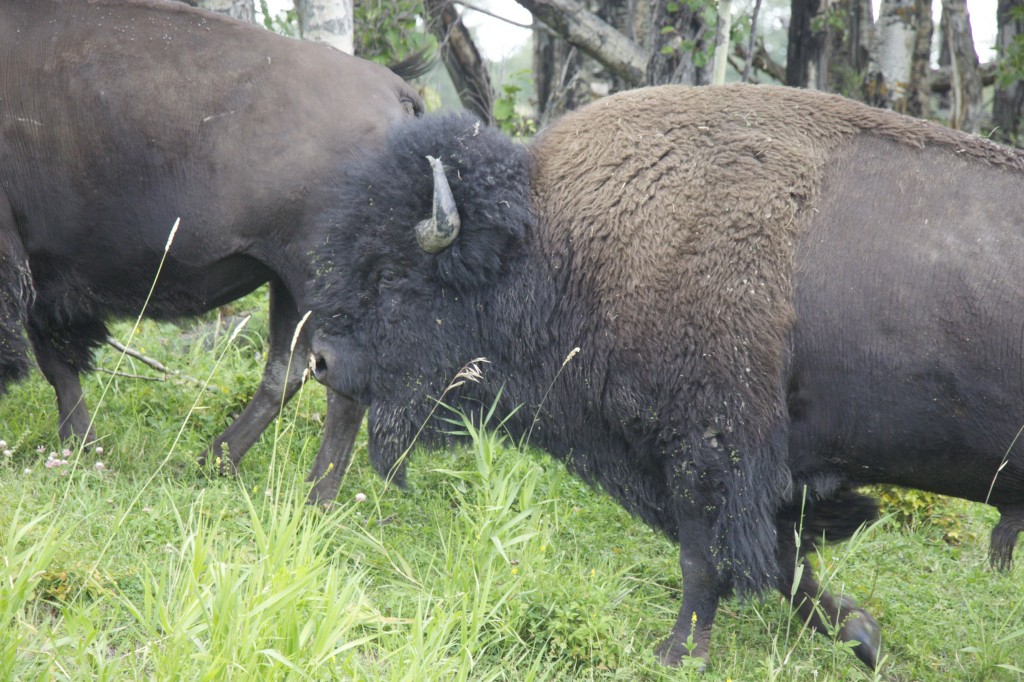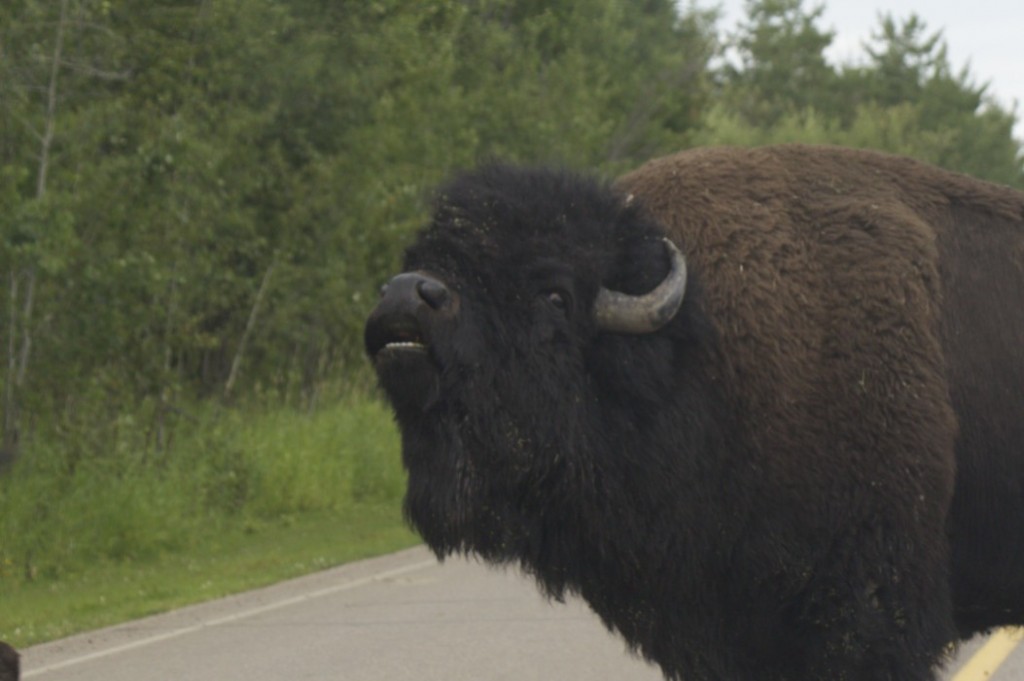 As encountered on a summer road trip to the prairies (Elk Island Park in Alberta), these bison wandered across the road all around our car. As huge as they are, I wasn't alarmed until I saw the bared teeth. Yikes!
(It turns out that a minivan was totalled by these behemoths the week before, so I'm glad I didn't get them too angry. NB, tip from park staff: Never honk at bison!)
The bared teeth effect is even more dramatic in cutesy animals:
Related:
Courtesy of Scientific American, some thoughts on bared teeth vs. smiles.