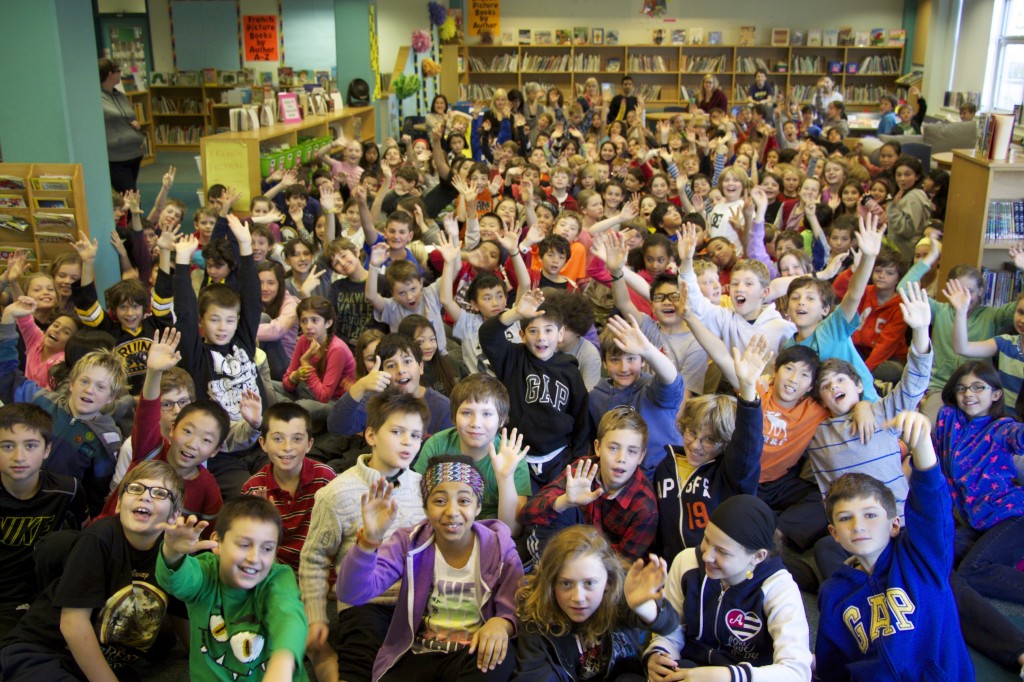 I'm finally putting up photos from last Monday and my last batch of school talks. First stop was Allenby Public School, where we had a VERY full house! An extremely enthusiastic bunch, these kids sure LOVE  to talk about stories! Thanks for a fun morning, Allenby!
Next I made my way to another stately old library – the Bloor Gladstone branch, which has undergone a beautiful update and reno…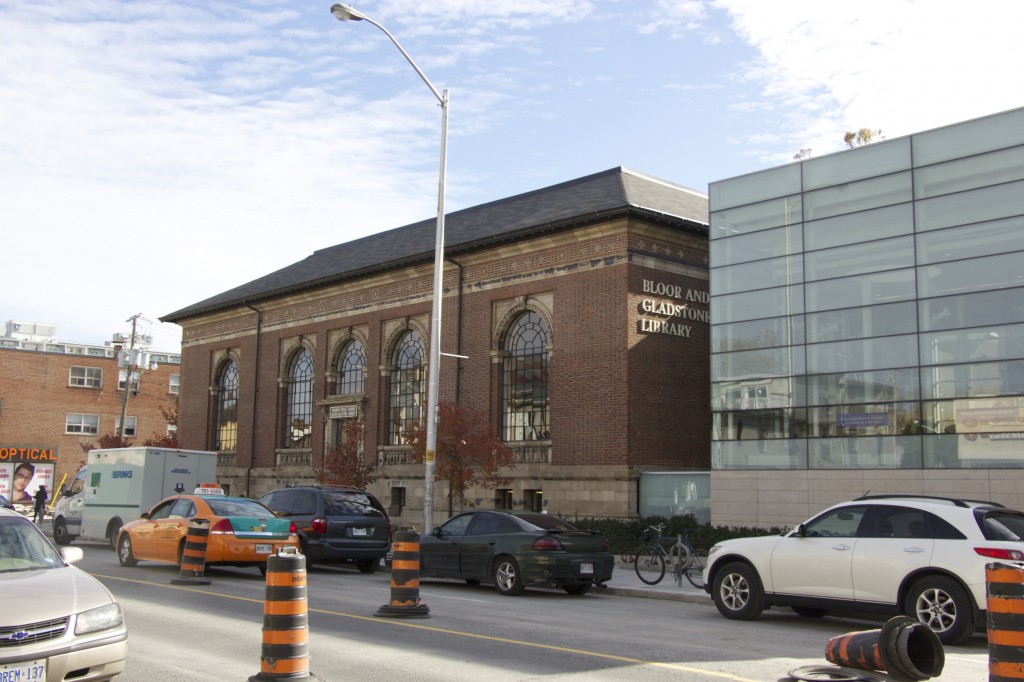 And there I talked to kids from two nearby schools, Pauline and St. Sebastian.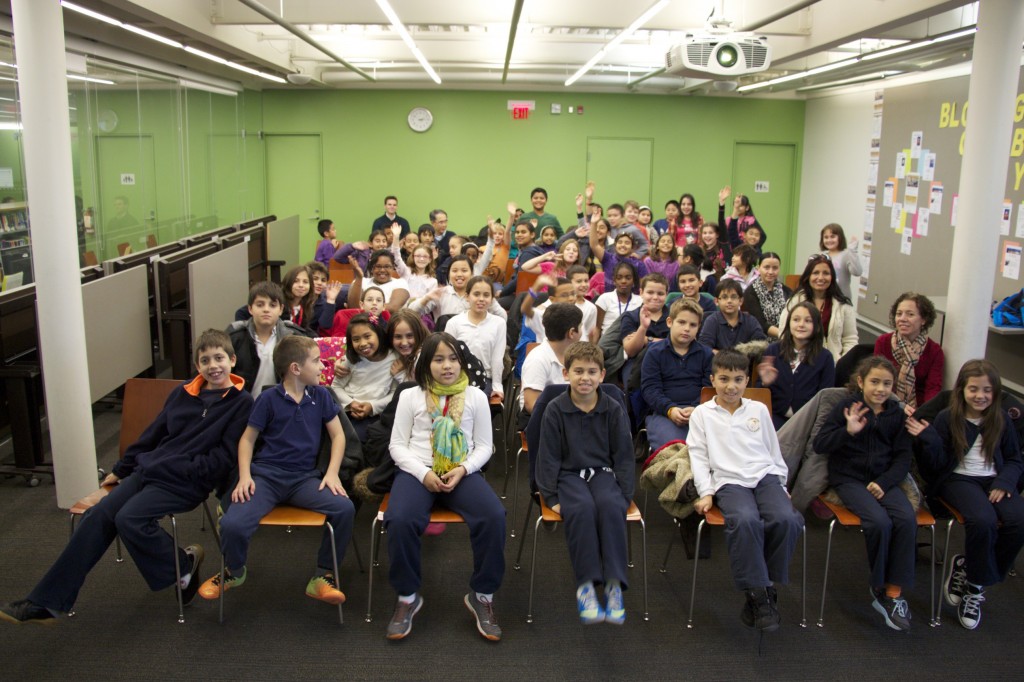 Some terrific questions from this group, about graphic novels, and book series, and self-publishing, among other things. I'm pretty sure there are some future authors in this bunch!
I really enjoyed talking to all the school groups on this trip. I can't tell you how great it is to meet so many kids who get excited about books! These kids LOVE to read!