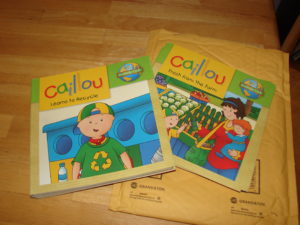 I'd almost forgotten about these! Last spring I wrote two picture books for Caillou, and I just received some copies in the mail now that they're finally out.
They recruited me to write these because I'd story edited the tv series Caillou for a season, and wrote a pile of scripts for the show. These titles are part of their Ecology Club series: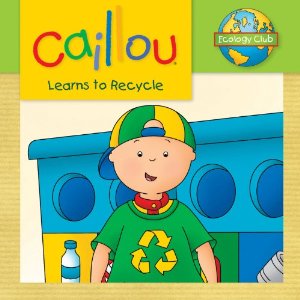 Caillou Learns to Recycle – in which Caillou's daycare teacher tells the kids about what happens to the things we recycle, and what new products can be made from them.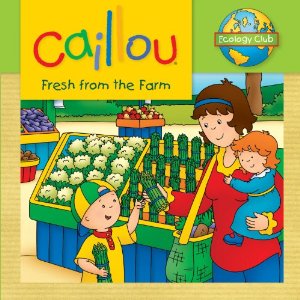 Caillou – Fresh from the Farm – in which Caillou's family visits a farmer's market, and Caillou learns about local and seasonal foods.. and tries a new recipe.
This style of writing is certainly worlds away from fantasy fiction, but I can put on the Preschool Writing Hat when I need to! Which probably looks something like this…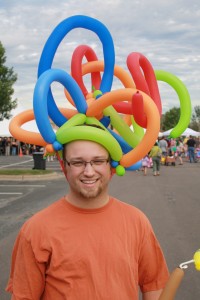 p.s. Dang! I said it as a joke, but now I really want a Preschool Writing Hat!