On Thursday I spoke to a group that was a bit of a change from my school readings… the local Saltspring UCW (United Church Women)!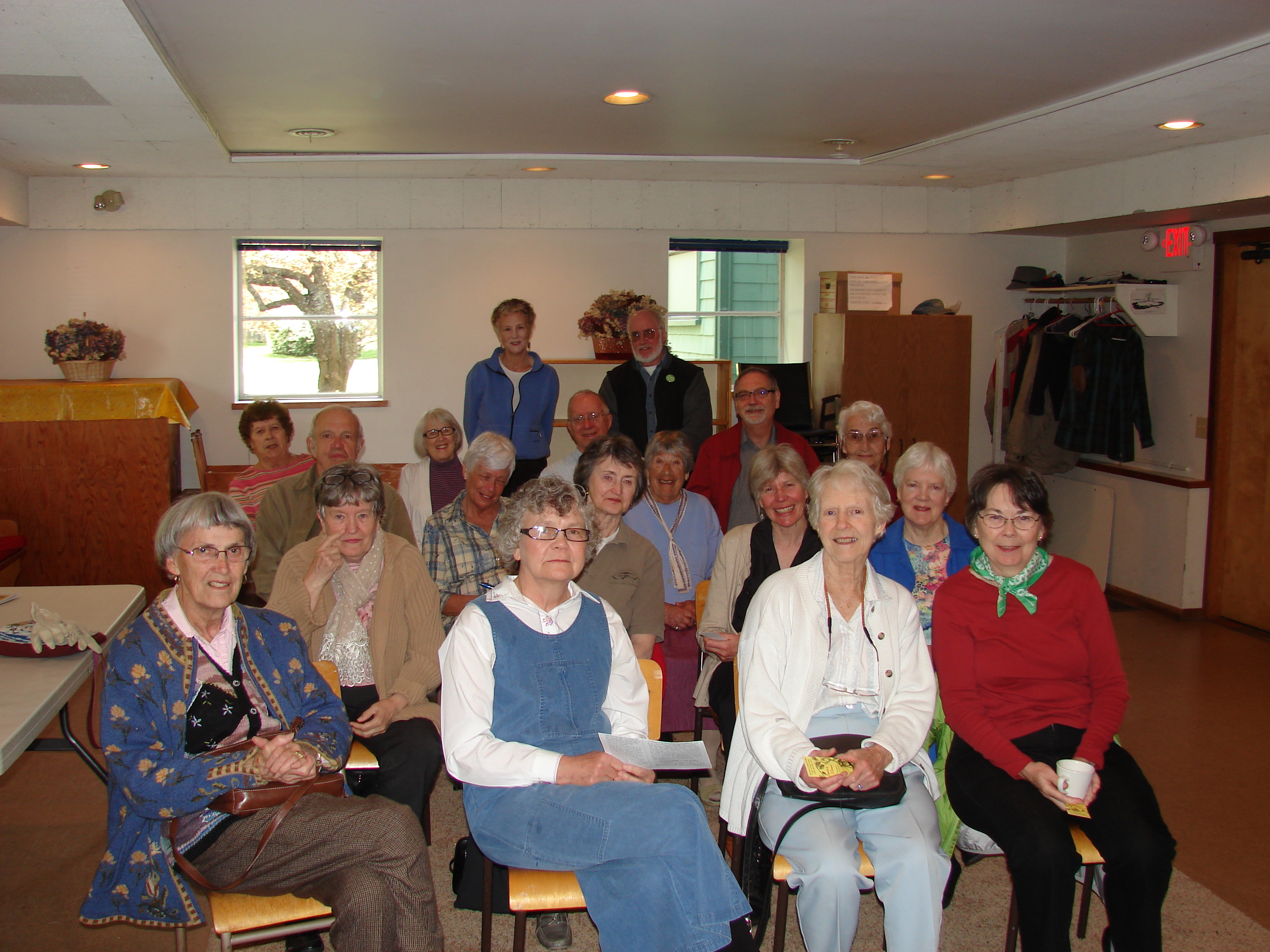 (Plus a few male guests…)
It was nice to see that reading an excerpt from Eldritch intrigued them as much as the intended YA audience. But then of course YA fantasy novels are so commonly read by adults these days that they should really rename the whole genre.
I would highly recommend reading to "church ladies" for 3 reasons –
1. They are kind: if they find your talk not so interesting they are far more polite and discreet about it than kids are.
2. The coffee is always on.
3. They bake: whenever ladies like this gather, baked goodies are always in evidence, and they are always Excellent!
Thanks, ladies!